Specialists in health and patient care.
Support | Equip | Service
We'll help you find the right health and patient care product, and deliver regular servicing and maintenance, ensuring optimum capacity, giving you peace of mind and real value.
Products
Helping to maximise independence, dignity, and comfort for the user with a range of specialist health and patient care products.
All products
Service Agreements
Ensuring everyone receives the safety and support they deserve.
Learn more
Manufacturers we work with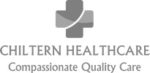 Latest Resources
Putting on and removing PPE – a guide for care homes (video)
View Resource
Ultimate hoist and sling assessment guidelines
Help to evaluate a patient for the selection of a suitable hoist and sling.
View Resource
Choosing a mobile hoist
Before choosing a mobile hoist you need to consider all of the pros and cons and cons
View Resource